Anker PowerLine+ USB-C To USB 3.0 (0.9m/3ft) Red [18 Month Warranty]
fulfilled By :
3rood Express
Quick Overview
Fast Sync & Charge: Charges phones and tablets at high speed. Offers SuperSpeed transfer of 5 Gbps—transfer an HD movie in under 5 seconds.
Lasts 5X Longer: Double-braided nylon exterior, toughened aramid fiber core and laser-welded connectors equip PowerLine+ with superior toughness from end-to-end.
Adjustable Pouch: Includes an innovative carry pouch which allows you to neatly adjust cable length for any situation. Also provides high protection when transporting PowerLine+.
What You Get: Anker PowerLine+ C to USB 3.0, adjustable pouch
Why to buy Anker PowerLine Micro USB Nylon Braided Cable 0.9M - Red :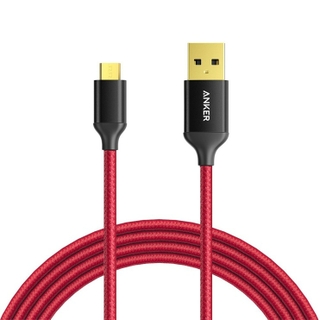 End-to-End Strength
Exceptional tensile strength is provided by a kevlar fiber core, double nylon-braiding and precision laser welding. PowerLine+ is built to withstand any yanking, twisting, stretching, or dropping that it might possibly be subjected to.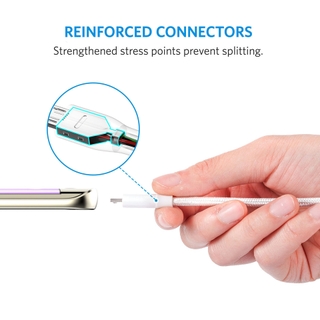 Customise Cable Length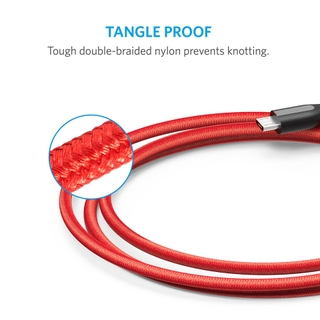 Wind up PowerLine+ and bind it using the adjustable velcro strap for easy transport and storage. It also allows convenient cable length adjustment to avoid trailing cables across the floor when charging.
High-Speed Charging
Low quality charging cables can reduce charging speeds by over 40%. PowerLine+ is designed with a thick wire gauge which reduces resistance and ensures maximum charging speed.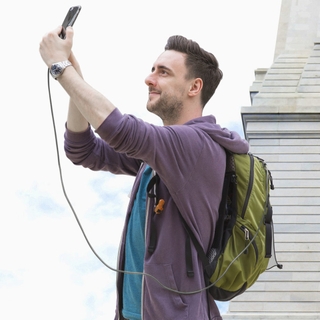 Unrivaled Durability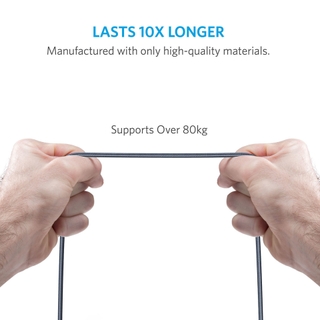 PowerLine+ maybe the last cable you'll ever need. Proven to last at least 5 times as long as other cables and boasts a bend tolerance 10 times higher! It is simply one of the most durable cables, ever.