Anker Powerline+ II Lightning (3m/10ft) Black [18 Month Warranty]
fulfilled By :
3rood Express
Quick Overview
Wire Powerline+ II Lightning 
Evolved Durability Withstand any twist, tug, and tangle with premium braided nylon fiber
PowerLine+ II's elite internal components are built to last years, charge after charge
Apple's MFi certification for Lightning cables, ensuring ideal charging speeds for iPhone 8, 8 Plus, X, 
and any other device with a Lightning interface
Length - 3 M
Color - Black
Warranty - 18 Month
Why to buy Anker PowerLine 3M Lightning Cable- Black :
From Strength to Strength
PowerLine's first generation boasted 5x the durability of other cables, but PowerLine II takes it to the next level. It tolerates being bent over 12,000 times and lasts an enormous 12x longer than other cables.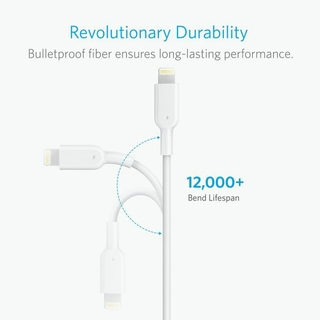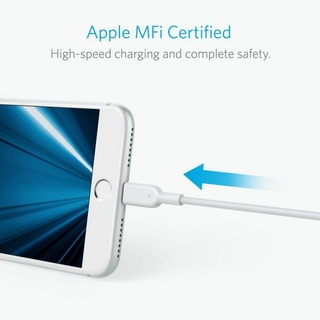 You can now buy this earphones with a total peace of mind because PowerLine II is completely Apple authorized. Designed to work flawlessly with iPhone, iPad, iPod or any device with a Lightning port.