Anker Powerline+ II Lightning 1.8m/6ft Black [18 Month Warranty]
fulfilled By :
3rood Express
Quick Overview
Wire Powerline+ II Lightning Evolved Durability Withstand any twist, tug, and tangle with premium braided nylon fiber
PowerLine+ II's elite internal components are built to last years, charge after charge.
Apple's MFi certification for Lightning cables, ensuring ideal charging speeds for iPhone 8, 8 Plus, X, 
and any other device with a Lightning interface
Length - 1.8 M
Color - Black
Warranty - 18 Month
Why to buy Anker PowerLine Lightning Cable 1.8M - Black :
Strengthened Construction
A first for USB charging cables, the Anker PowerLine is reinforced with bulletproof aramid fiber. That makes it much stronger than conventional cables.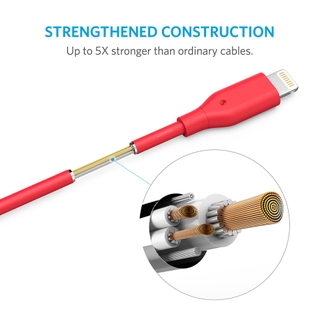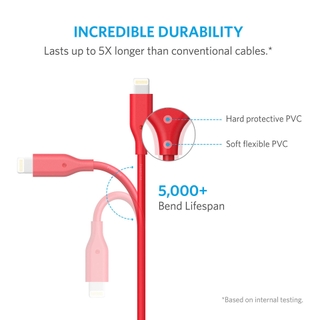 We bent this cable over 5000 times and saw no damage or change in performance. PowerLine Lightning is the toughest cable you've ever seen.
Faster Charging
Thanks to wide diameter wires and reduced cord resistance, PowerLine enables the fastest possible charge speed via any USB charger.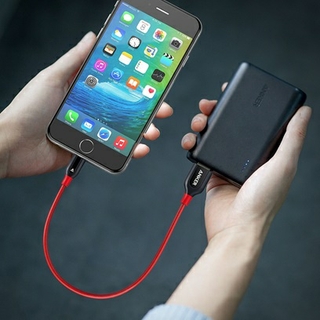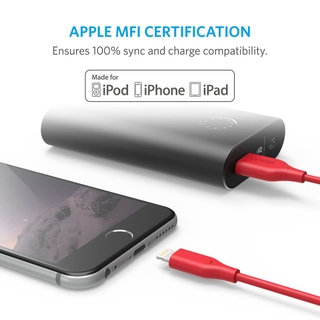 Each cable contains a unique authorization chip issued by Apple to ensure 100% sync & charge compatibility with any Lightning device.