Roav SmartCharge Car Kit F2 Black [18 Month Warranty]
fulfilled By :
3rood Express
Quick Overview
Strong, Stable sound
Built-in car locator
Simultaneous charging
Hands-free call
Bluetooth 4.2
Why to buy Anker Roav Dual USB SmartCharge Wireless Car Charger F2  - Black :

Roav Smart Charge Car Kit F2 The Bluetooth FM Transmitter with 2 USB Charging Ports and Car Locator From Roav. Making the smart driving experience accessible to all A collection of connected devices that enhances your driving experience Created by the same team as Anker-renowned for exceptional quality and innovation Broadcast Your Music Broadcast music on your mobile phone to an FM frequency for perfect stereo sound delivered through your vehicle's sound system.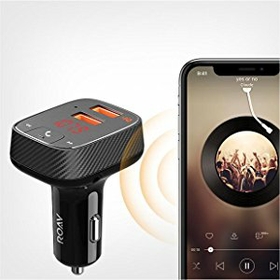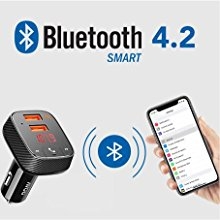 Seamlessly adjust the frequency through the ROAV app to ensure you always have the strongest signal. Seamless Pairing Bluetooth 4.2 automatically connects to the last paired device and provides a stable connection for effortless hands-free calling. Easy Set Up Just plug in, tune your car's radio and Smart Charger to the same FM frequency, and be on your way while listening to your favorite beats.
USB Play
Dual USB Ports Simultaneously charge driver and passenger at high speed via 2 USB ports equipped with patented PowerIQ and voltage boost technologies. Exclusive PowerIQ and voltage boost technologies provide high-speed charging from 2 ports for virtually any device. Plug in a USB drive to play any stored music in stereo sound.