Sony PlayStation 4 DualShock 4 Soft Touch Controller - Orange
fulfilled By :
3rood Express
Quick Overview
SOFT TOUCH FEEL: Unmatched soft touch feel adds comfort and grip and is available in a wide variety of colors
VIBRANT ORANGE: Enjoy a one of a kind gaming experience with a vibrant orange color that you won't find anywhere else
GRIP THAT'S UNBEATABLE: With a soft touch controller, as your hands get sweatier, your controller grips better. Don't settle for the opposite.
SONY CONTROLLER: The newest version of Sony's genuine OEM controllers includes lots of upgrades along with a custom front shell
Why to buy Sony PlayStation 4 DualShock 4 Soft Touch Controller - Orange :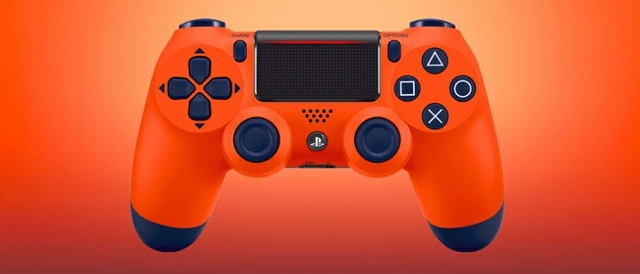 No where else will you find such a unique gaming experience as with our PS4 soft touch controllers. Each controller has a custom coating that is often described as having a "velvet" like feeling. However, with a feature as new and unique as this, that's for you to decide! Don't forget, we also offer a variety of colors so that your Sony PS4 controller is sure to match you, your gaming style and your living room.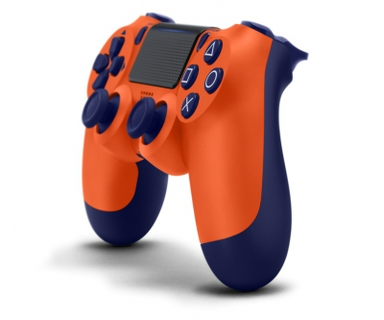 One of the many benefits of our soft touch controllers is that added grip built into every controller. Generally as you game more and your palms become sweaty, your controller will start to slip out of your hands. With our custom soft touch coating, your controller will start to grip even better as your palms sweat.
Stylishly Contrasted Look
The controller's two-toned design offers a stylishly contrasted look as the vibrant orange of the controller's front is complimented by the dark purple buttons, sticks and back.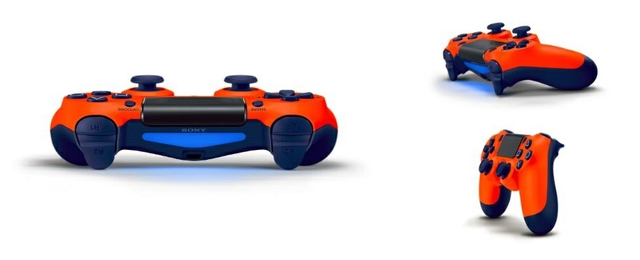 With a highly sensitive built-in accelerometer and gyrocope, your DUALSHOCK 4 wireless controller detects every move, tilt, and rotation.