Nintendo Mario + Rabbids Kingdom Battle
fulfilled By :
3rood Express
Quick Overview
Developer: Ubisoft Paris

Series: Rabbids Kingdom Battle

Publisher: Ubisoft

Genre: Adventure, Strategy

Platform: Nintendo

Multiplayer
Why to buy Nintendo Mario + Rabbids Kingdom Battle (UBNS0006) :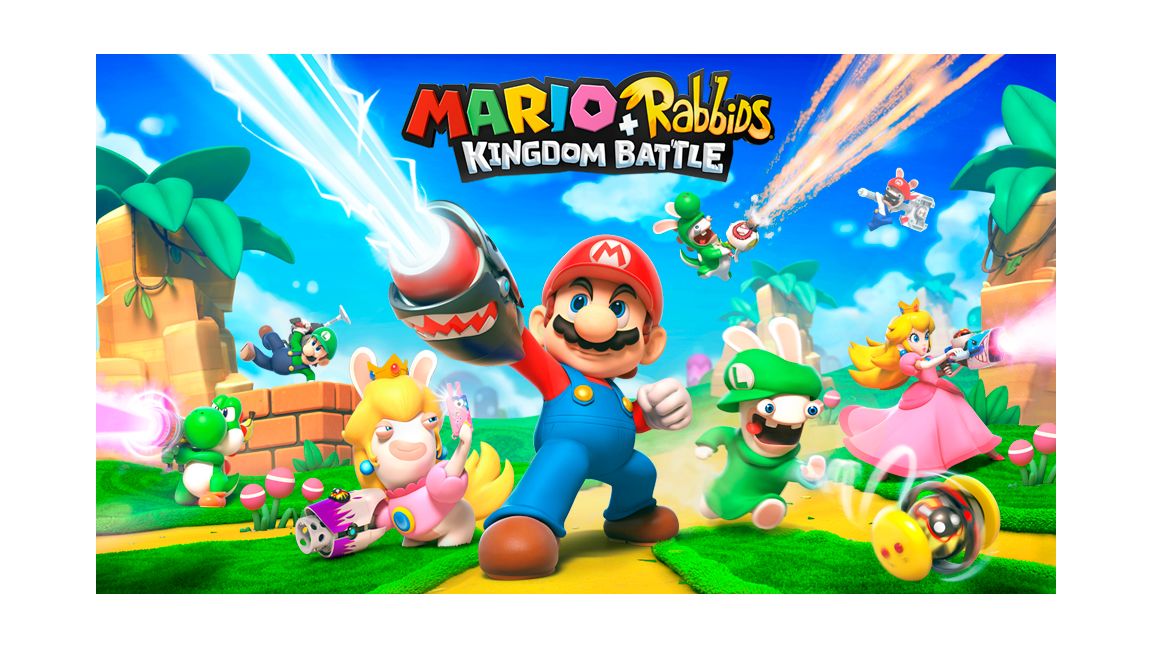 Take a bow Ubisoft
Ubisoft – in Mario + Rabbids Kingdom Battle for Nintendo Switch, has blended what on paper seems like two worlds that couldn't possibly unite – Mario the all-time fan favourite and the distinctly non-descript Rabbids! The premise of the game is absurd and yet it absolutely captivates in the form of gameplay and pleasant surprises! The game itself is a turn-based tactical game that slowly but surely reels you in with its Mario-like narrative of collecting coins and moving through levels as you explore hidden puzzles. With enough flags, the option for battle opens up and suddenly the game opens up into a simple and familiar yet all too intricate and rewarding gameplay.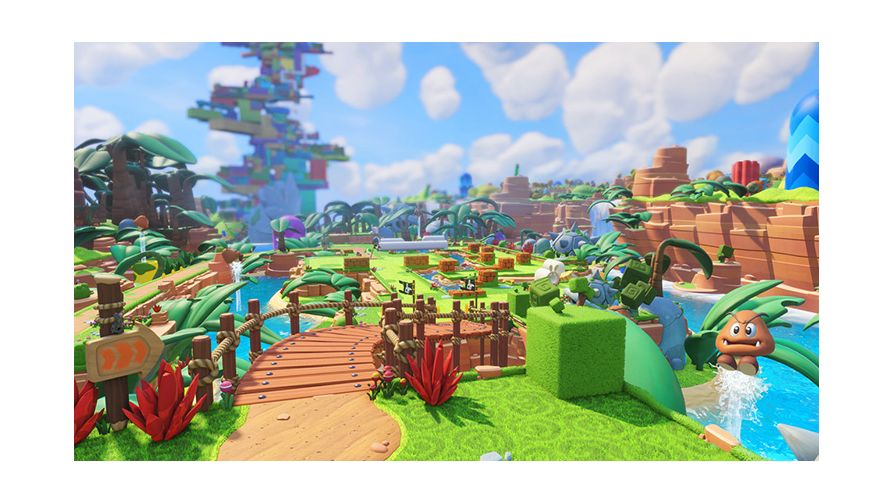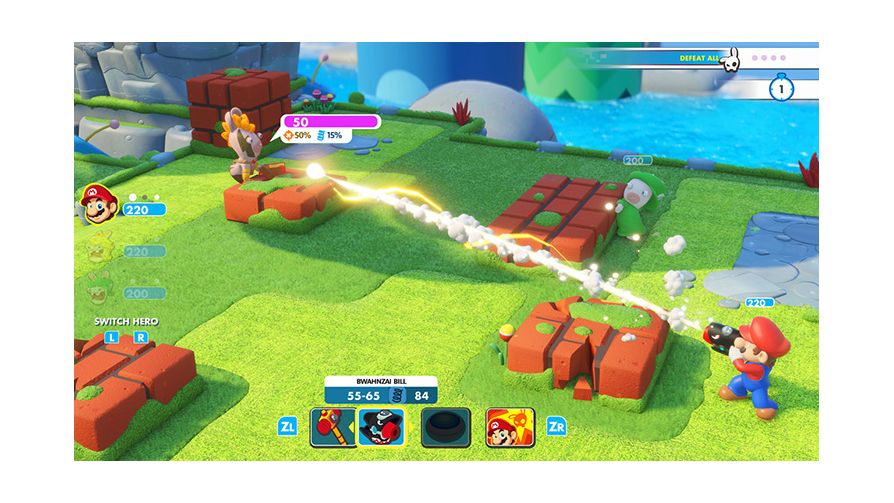 In what can only be termed as a very unexpected rendezvous between Mario and the irreverent Rabbids, Mario, Luigi, Princess Peach, and Yoshi join hands with Rabbids to rescue a splintered Mushroom Kingdom. The role-playing video game entails unpredictable enemies through four different worlds – enemies, whom you will have to defeat using turn based combat.
Turn-based combat
With an array of unexplored, unknown weapons, you will engage in a tactical battle to defeat the foes of the franchise. The Mario + Rabbids Kingdom Battle Video Game leaves an array of unique weapons at your disposal. You are required to choose how best to equip each of eight possible heroes in order to get a win!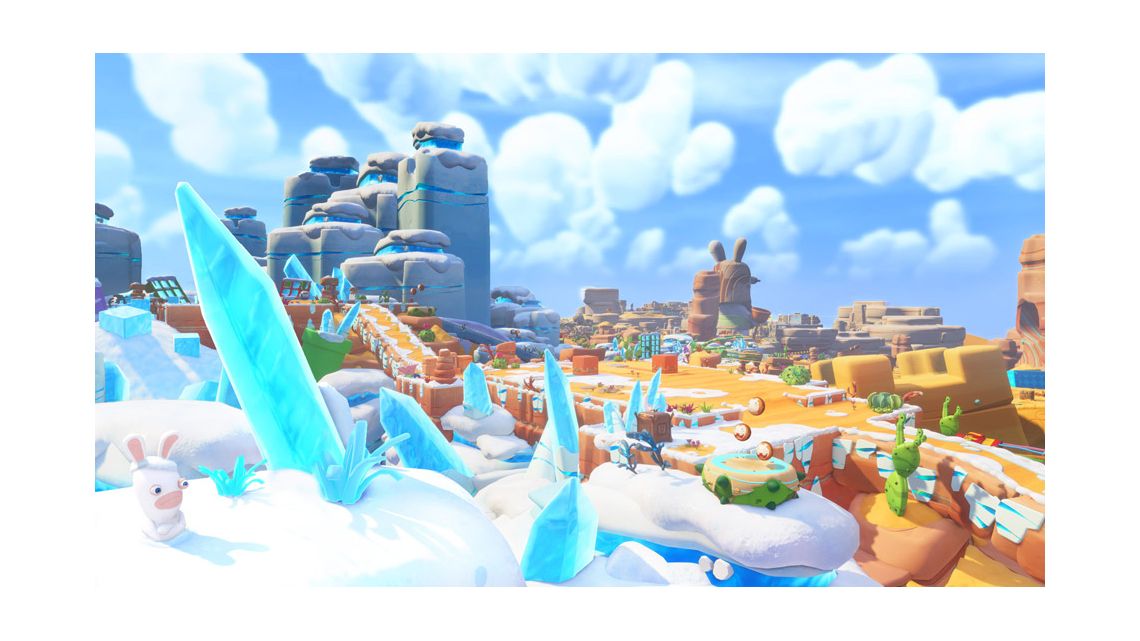 Defeat enemies and win stages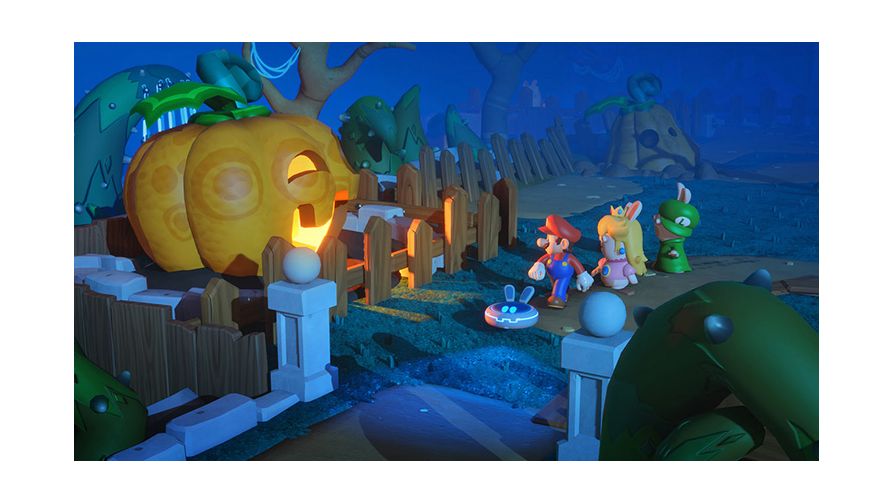 Every level has a condition, which if met, you will win. You will have to take cover, attack and move over to the other side as required by the map in order to win. Meanwhile, the level may require that you also safely escort smaller, defenceless characters like the Toad to the other side.There are upgrades to the weapons and based on stats your ability and potency is decided during gameplay. Also, you need to be watchful about "Super Effects" that can make or break each level.
Your abilities can become active or passive as you negotiate through a level but you are always given a choice to be able to inspect the character before battle ensues. With strategic decisions, you will have to turn an uphill battle to your favour but it all depends on how your team is made up of. before battles. There is plenty of drama, adventure and insane momentum shifts that keep you engrossed in a tense battle throughout. The gameplay is rife with unexpected, irreverent twists that make you laugh out loud! Even after you finish the Nintendo Switch Video Game and restore order to the Mushroom Kingdom, there is still more surprises waiting to be uncovered in the form of challenge-based co-operative mode that lets you play as two-man teams.