Quick Overview
Platform - Nintendo Switch
No. of Players - Up to 8 Players
Category Platformer - Action & Shooter
Publisher - Nintendo
Developer - Nintendo
New mode - Salmon Run
Why to buy Splatoon 2 - Nintendo Switch Game (SOFT-NIN-SW-SPLT-2) :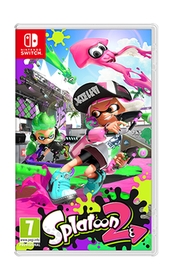 Splatoon 2 for Nintendo Switch combines an action-packed turf war where you stake a claim for your region by splatting ink in a four versus four battle. A marked improvement over the first instalment, the current version brings with it a refreshing change in weapon styles and gears. More weapons have been added and a new dodge-roll move scripted to make the gameplay more fun and interesting.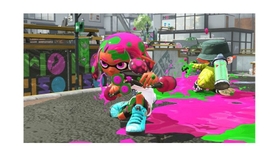 Classic gameplay, thrilling new features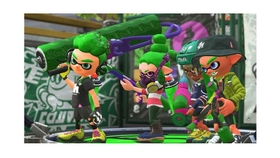 Chief central characters from the previous version like the Splat Roller and Splat Charger have be re-engineered with new, quirky gameplay mechanics for maximum fun. Certain aspects from the older shooter video game hasaspects from the older shooter video game have been retained. For instance, the simple 32-mission single-player campaign gives you the comfort of familiarity although in an upgraded version. Another remarkable feature of the sol-campaign is the ability to try out new weapons and learn how they might be deployed in the multi-player format.
New Multiplayer mode
The Splatoon 2 Video game has retained the old, chaotic online multiplayer version but has brought in a new local multiplayer mode where you can play out the colourful turf wars. This could be done through the in-TV mode or you could just play on the go as well. Suitable for anyone above ten years of age, this third person shooter makes for some addictive action thanks to the co-op horde mode called Salmon Run. In this mode, two to four players can play together to combat a slew of enemy Salmonoids.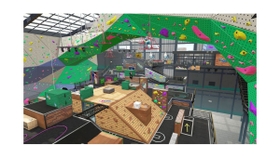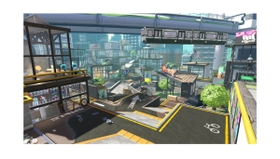 This Nintendo Video Game could be played using Joy-Con or the Nintendo Switch Pro Controller, both of which facilitate enhanced gyro controls for better aiming and control. Further, this version of the Splatoon 2 Shooter Video Gamealso boasts of improved maps and a variety of fun, ink-based weaponry. For better matchmaking and voice chat try installing the Nintendo smart-phone companion application for the Nintendo Switch.